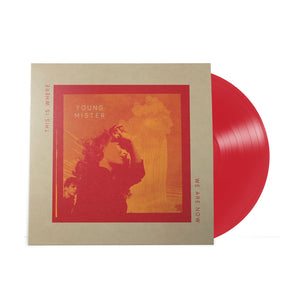 Young Mister This Is Where We Are Now (140 Gram Red Vinyl | Monostereo Exclusive)
Young Mister is Steven Fiore, a songwriter based in Tryon, North Carolina. After a 6 year stint as a writer for Universal Music Publishing Group, these days, he spends a lot of time at home, writing and recording songs at Reunion Tour, his historic loft-turned-studio + music/skate shop, and sending them out into the world with little expectations.
"This Is Where We Are Now," Young Mister's third LP, is an audible snapshot of this world-changing year and all of the things he's had time to reflect on during this time of social isolation.
Tracklist:
The World Makes Sense Again
Run Away With Me
Invisible Man
Sleepy Town
This Is Where We Are Now
It Takes A Fire
Both Sides
My Phone
Against The Wind (Bonus Track)
Released: 03/19/2021
Format: Vinyl