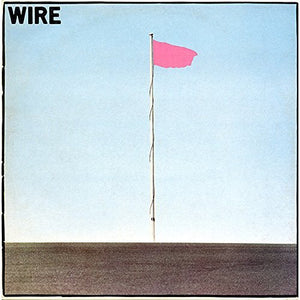 Wire Pink Flag
Wire: Colin Newman (vocals, guitar); Graham Lewis (vocals, bass); B.C. Gilbert (guitar); Robert Gotobed (drums).
Additional personnel: Kate Lukas (flute); Dave Oberle (background vocals).
Wire's furious interpretation of punk was encapsulated on this primitive, minimalist debut. Abrasive and disjointed, these 21 tracks exude a fury impossible to ignore and one enhanced by their very brevity. Tracks halt, sometimes abruptly, when the point has been made, creating an ever-changing melange of sound and texture. While generally aggressive, Pink Flag also boasts two wonderful pop songs ('Ex-Lion Tamer' and 'Mannequin'), suggesting that Wire would not be constrained by stylistic expectations. The album's mixture of polemics and pointedness would influence several US groups, including R.E.M., who later covered 'Strange'. Its perceptive urgency grows with time.
Genre: Pop
RSD Release Date: n/a
Rock & Pop: Pop
Format: Vinyl
Released: 7/20/2018