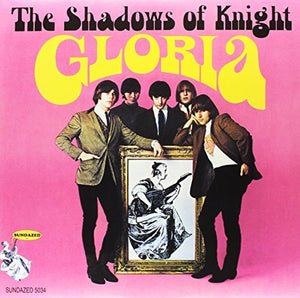 Shadows Of Knight GLORIA
The first and best album by Chicago's Shadows Of Knight is as close as an American band ever came to an equivalent to the early albums by the Rolling Stones. The group is today best known for its magnificent, feral version of Van Morrison's "Gloria," a defining single in the '60s punk canon.
But the rest of this album shows that these white boys knew the blues better than most, turning Chess Records standards like "I Got My Mojo Workin'," John Lee Hooker's "Boom Boom," and "I Just Want to Make Love to You" from South Side blues into suburban snot-rock without losing any of their original powerful intensity. Originals like "Light Bulb Blues" and "It Always Happens That Way" are tougher than you'd expect, and the bonus tracks--two single mixes and an alternate version of "Mojo" recorded as a giveaway for a local potato chip company (!)--are excellent.
Genre: Pop
RSD Release Date: n/a
Rock & Pop: Pop
Format: Vinyl
Released: 5/26/1998