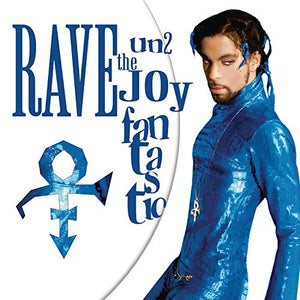 Prince Rave Un2 The Joy Fantastic (2 LP) (150g Vinyl/ Purple Vinyl/ Includes Download Insert)
This is an enhanced audio CD, which contains regular audio tracks and multimedia computer files.
Contains 2 hidden tracks.
Personnel includes: Prince (vocals, various instruments, programming); Clare Fischer (conductor); Sheryl Crow (vocals, harmonica); Kip Blackshire, Gwen Stefani (vocals); Chuck D., Eve (rap vocals); Ani DiFranco (acoustic guitar); Mike Scott (guitar); NPG Orchestra (strings); Maceo Parker (saxophone); Rhonda Smith (acoustic & electric basses); Kirk A. Johnson (drums, percussion, programming, background vocals); Michael Bland (drums); Bros. Jules (scratches); Marva King, Morris Hayes, Adele C., Larry Graham, DuJuan, Johnnie Blackshire (background vocals).
Hornheads: Michael B. Nelson, Dave Jensen, Kathy Jensen, Kenny Holman, Steve Strand (horns).
Engineers include: Hans-Martin Buff, Prince, Femi Jiya.
Recorded at Paisley Park Studios, Chanhassen, Minnesota; Olympic Studios, London, England; O'Henry Sound Studios, Burbank, California.
Prince closes out the '90s in grand style on JOY FANTASTIC. His trademark mix of funk, R&B, and rock is at its grandest and most ambitious here. As usual, the multi-talented artist produced the album and provides most of the instrumentation himself. The elegantly unfolding sonic tapestry is marked by lush multitracked vocal harmonies, hard-grooving rhythms, and a kaleidoscope of keyboard colors and thick guitar tones.
In keeping with the rest of the artist's discography, the reigning sentiment here is sensuality. A classic moment occurs on "Hot Wit U," where guest artist Eve offers a randy, explicit rap to which Prince responds by rhapsodizing about "the astral plane." It's this combination of high-minded spirituality and pure physicality that lies at the heart of JOY FANTASTIC's artistic tension and its ultimate aesthetic success. Delicate ballads like "Tangerine" share space with straight-up 4/4 rockers like "So Far, So Pleased" and the slow-jam R&B of the romantic "The Sun, the Moon and Stars." In a rare drop of the monolithic uber-artist mantle, the artist offers a deliciously funked-up cover of Sheryl Crow's "Everyday Is a Winding Road." Crow herself makes a guest appearance on the broken-hearted R&B lament "Man'O'War."
Released: 4/26/2019
Rock & Pop: Pop
Format: Vinyl
RSD Release Date: DDD
Genre: R&B