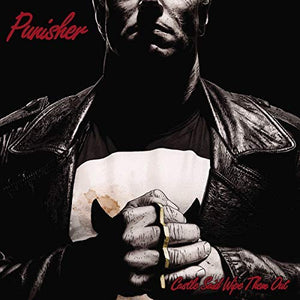 LL Cool J Mama Said Knock You Out [LP][Marvel Reissue]
Personnel: LL Cool J., Bomb, Big Money, Grip, Hic (rap vocals); Darren Lightly (keyboards, background vocals); Cliff Lightly, Eric Williams (background vocals).
Engineers include: Marley Marl, David Kennedy, "Doc" Rodriguez.
Recorded at Marley Marl's House Of Hits, Chestnut Ridge, New York and Chung King House Of Metal, New York.
"Don't call it a comeback, I been here for years/Rockin' the mic, puttin' suckers in fear." Despite that disclaimer, MAMA SAID KNOCK YOU OUT was indeed a resurgence--both commercial and personal--for LL, coming as it did after a long battle with substance abuse. Although the title track saw a return to the raw b-boy machismo of "Rock The Bells" after a few years of party jams and rap ballads, L was not about to abandon the tropes of sex symbol and party-emcee.
Accordingly, the testosterone level of "Boomin' System," and "Farmers Blvd." (a posse cut dedicated to the street-corner sessions which molded his style) is balanced with more seductive monologues ("Around The Way Girl," "6 Minutes Of Pleasure," "Mr. Goodbar") and straight comedy ("Cheesy Rat," "Milky Cereal"). More than adherence to any particular style, it's LL's original and articulate delivery that carries the album, which is also blessed with the production skills of Marley Marl. Marley definitely pulled out the stops for this one, dusting off a few classic beats to set next to those he'd obviously been saving specifically for a record of this scope.
Released: 12/07/2018
Genre: Rap/Hip Hop
Rock & Pop: Pop
Format: Vinyl
RSD Release Date: DDD