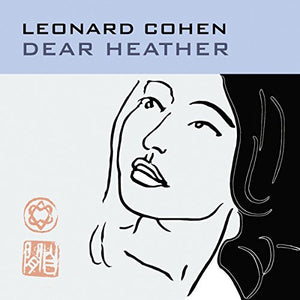 Leonard Cohen DEAR HEATHER
While there are some familiar elements present, much of DEAR HEATHER is a stark contrast to virtually all of Leonard Cohen's previous recorded work. Where the Canadian troubadour's previous albums all sounded like carefully constructed towers of song, built piece by painstaking piece (and Cohen has confirmed this as his working process), DEAR HEATHER seems to be an entirely more spontaneous offering. One might speculate that longtime Buddhist Cohen has taken the precepts of Zen to heart in presenting a batch of compositions unmarred by the effects of obvious labor.
Lyrically and melodically, these songs are more sparse and pared-down than anything else in Cohen's catalog. Some are whittled down to only a simple recitation repeated numerous times over a skeletal chord progression. By simplifying his approach to such an extreme degree, it seems as though Cohen is trying to get as close as possible to the heart of his work, without the literary trappings of his past accomplishments. Nevertheless, one link with his previous work is the bonus live cut tacked on to the end of the disc. In the tradition of past quirky Cohen covers like Irving Berlin's "Always" and Richard Blakeslee's "Passing Thru," the gravel-voiced singer tackles the country classic "Tennessee Waltz" with trademark aplomb that also reminds the listener of Cohen's ever-present sense of humor.
Genre: Rock
RSD Release Date: n/a
Rock & Pop: Rock
Format: Vinyl
Released: 10/20/2017