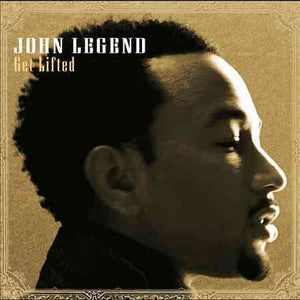 John Legend Get Lifted
Six years after cutting his musical teeth as a teen, tickling the ivories on the classic Lauryn Hill single "Everything Is Everything," John Stephens popped up everywhere in 2004, going by the bold name of John Legend. His ubiquity was unsurprising, since he was taken under the wing of Kanye West, the year's breakout success, who tabbed Legend "the future of hip-hop." It's an interesting label for a man whose elegant voice and schooled songwriting conjures up Bill Withers and Al Green, but sometimes the future intersects with the past in a manner transcending revival.
Legend drops his debut, GET LIFTED, into the center of the neo-soul universe, and it's a charming, earnest record. Sometimes he dives into a contemporary slow jam, as on "Let's Get Lifted;" other times he finds a groove the Delfonics would be proud of, as on the West-driven "Number One." On the gently gorgeous "Ordinary People, " however, it's just the man and his piano. Whether he's truly the future direction of any genre or not, Legend is an artist to watch, and GET LIFTED offers the first major taste of his talent.
Genre: Pop
RSD Release Date: n/a
Released: 12/17/13
Rock & Pop: Pop
Format: Vinyl