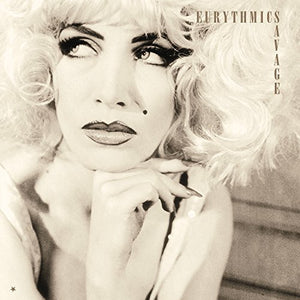 Eurythmics Savage
Eurythmics: Annie Lennox, David A. Stewart.
Additional personnel: Olle Romo (programming).
Engineers: Fred DeFaye, Alan Moulder, Manu Guiot.
Recorded at Chateau Dangu, Normandy, France.
Annie Lennox, the visual chameleon puts another face on; this time she is a blonde Barbie. Under the covers she is very much the familiar voice that became one of the most listened to throughout the 80s. This came towards the end, and as such is not the usual greatest hits package that many of their regular albums sounded like. Stewart was beginning to experiment with electronic sound (again) as Lennox seemed to want to sing more. In "I Need A Man," Annie sings of the type of man she does not want. In "Shame" she mourns nostalgia, while in "Savage" there is sadness, bitterness and anger. This sounds like it was a difficult album to make.
Genre: Pop
RSD Release Date: n/a
Rock & Pop: Pop
Format: Vinyl
Released: 07/06/2018