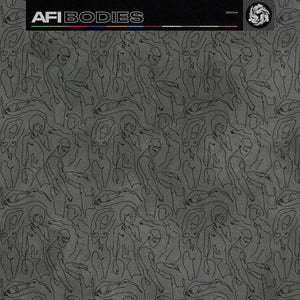 AFI Bodies (Indie Exclusive)
Artist: AFI Title: Bodies (INDIE EX) UPC: 4050538678154 Selection No.: 78154 Config: 
1. Twisted Tongues 2. Far Too Near 3. Dulcería 4. On Your Back 5. Escape From Los Angeles 6. Begging For Trouble 7. Back From The Flesh 8. Looking Tragic 9. Death Of The Party 10. No Eyes 11. Tied To A Tree Album Description AFI are leaders, not followers. A collective in a perpetual state of creative evolution as fluid as the evocative figures contorting on the cover of Bodies, their newest collection of songs. The record is a snapshot of unrelenting artists in motion, unconcerned with compromise or outside demands. AFI's unshakeable connection with their audience is a testament to the band's knack for reinvention, renewal, and exploration, anchored by an unblemished authenticity. AFI songs are embedded in the spiritual DNA of a legion of supporters and Bodies is further demonstration of AFI's unwavering commitment to artistic exploration, a dark conjuration of an uncapturable muse.
Genre: Rock
Released: 07/16/2021
Indie: Indie Exclusive
Format: Vinyl